About us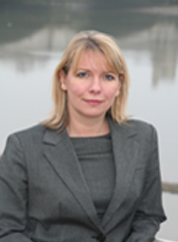 Clare Maberly is the founder of Prime Partnership and is a qualified Chartered Psychologist with over 15 years' experience in Leadership assessment and development . Clare has accreditations in:
assessment centre design,
behavioural observation,
facilitation,
coaching.
She is passionate about helping people, especially leaders, to be the best they can be. Using her experience in the identification and analysis of competencies, values and preferences which drive the managers and leaders within an organisation Clare works with clients to create tailored development plans to improve personal and corporate performance.
Enthusiastic and flexible in approach, Clare has a strong track record of delivering innovative and effective solutions across a wide range of industries both in the UK and internationally. Clients have ranged from large multi-nationals to small charitable organisations. Clare also works with individuals to equip them for the next stage of their careers.

Clare has consulted in the following countries :
UK, Ireland, France, Belgium, Holland, Germany, Sweden, Switzerland, USA, Brazil, Egypt, India, Singapore, Hong Kong, Japan, Australia, Abu Dhabi, South Africa.

The Prime Partnership Team
Clare partners with a small group of skilled associates who help her deliver the services highlighted throughout the site. Biographies are available on request.